HVAC System Maintenance, Repairs & Installation Services
Sierra Air Mechanical Mississauga, Ontario
Heating, ventilation and air conditioning (HVAC) systems, is an important part of any residential or commercial building. HVAC systems are responsible for keeping you at comfortable temperatures all year around. As well as, improving the air quality by removing indoor and outdoor pollutants to improve your health.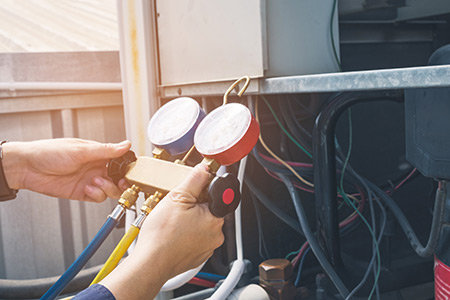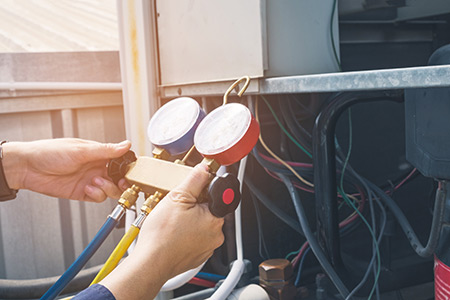 Sierra Air Mechanical provides premium HVAC services, including HVAC installation, maintenance, and repair services. Our technicians are fully licensed and highly qualified, making them experts and among the best at what they do. When it comes to your business, it is imperative that you entrust the services of highly skilled technicians who not only know exactly what they're doing but also have safety at the forefront of their minds. You can feel a peace of mind knowing that your commercial or residential HVAC system is in good hands.
HVAC Maintenance
Quarterly maintenance of your HVAC systems is important to extend the system's lifespan and save you hundreds of dollars on unexpected repairs. On the business side of things, keeping your commercial HVAC system in good condition is essential to employee and customer satisfaction and preventing unexpected downtime.
At Sierra Air Mechanical, we understand that cost-effective services are always a priority, for both homeowners and businesses alike, which is why we offer some of the most competitive and affordable prices in the Greater Toronto Area.
Customer Service Satisfaction
On top of nearly two decades of experience in our industry, each project is backed by a customer service guarantee. From HVAC installation to maintenance and repairs, each project is completed with great attention to detail, knowing how to spot any potential problems almost immediately. This quality makes us indispensable to businesses in our area because we ensure that their bottom line is never at risk. Our services are extremely prompt and efficient.
Sierra Air Mechanical provides affordable and around-the-clock services, including:
HVAC Installation (including top of the line parts for commercial and residential HVAC systems)
HVAC Maintenance
HVAC Repairs
Sierra Air Mechanical is a leader in the industry, offering high-value services that can't be found anywhere else. Contact us today!
Contact Sierra Air Today & Book Your Next Appointment
The focus at Sierra Air Mechanical is to complete customer satisfaction on every job, which means we believe in offering products that we know will give our customers the performance and reliability we would require for our own homes and business. Contact us today and ask about our services.
Residential
Commercial